Technical interviews can be a nerve-wracking experience, especially when you're vying for your dream job. The high stakes involved often amplify the pressure. However, with proper preparation and a confident mindset, you can navigate these interviews successfully. In this blog, we delve into the diverse types and stages of technical interviews, equipping you with valuable tips and strategies to excel and increase your chances of securing your desired tech role.

WHAT IS A TECHNICAL INTERVIEW?

Unlike traditional interviews, technical interviews delve deep into your technical expertise and problem-solving abilities, aiming to evaluate your potential to thrive in a tech-driven environment. Similar to the adage "Actions speak louder than words," a technical interview requires candidates to substantiate their skills rather than simply professing them to the interviewer.
The recruiting process varies across companies, and this is true for technical interviews as well. Companies employ different types of technical interviews at various stages in the recruitment process. They are designed to evaluate a candidate's soft and technical skills, as well as their suitability for the role. From phone or video screenings to home coding assignments, live coding exercises, and whiteboard challenges, there are numerous avenues through which your skills can be assessed.
PHONE OR VIDEO SCREENING
The initial stage of the technical interview process often involves a phone or video screening, where recruiters or hiring managers assess the candidate's qualifications and fit. Congratulations! Reaching this stage indicates the company's interest in exploring your potential further based on your resume.

This interview stage typically lasts 15-30 minutes. Beyond purely technical skills, which are already outlined in your resume, interviewers on a phone screen are interested in assessing your passion for technology and coding, your alignment with the company culture and values, and your overall enthusiasm for the role. To prepare for a technical phone or video interview, consider the following tips:
Our Talent Acquisition Manager, Raghda, has shared insight on common mistakes made by tech talents during the initial stage of interviews:
"One common mistake I frequently notice among tech talents is the oversight of effectively updating their CV to accurately reflect their professional background. From the phone screening stage onward, I often observe that many tech talents possess more experience than what is initially stated in their CV. My advice is to enhance your CV by including all relevant tasks and responsibilities, transforming it into a compelling selling point. By highlighting specific experiences that align with the project or role requirements, you significantly increase your chances of being invited to the next interview stage."
TAKE-HOME CODING ASSIGNMENT
Take-home coding assignments have become a popular method for companies to assess candidates' coding skills before an in-person interview. As a candidate, this is your opportunity to demonstrate your skills and abilities within a specified time limit, typically around 48 hours. In the following sections, we have compiled a set of tips to help you approach these assignments.
WHITEBOARD CHALLENGE
Whiteboard challenges are a common component of onsite technical interviews, usually conducted in the later stages of the hiring process. They provide employers with insights into a candidate's problem-solving abilities and critical thinking skills in real time. These challenges typically take place on a whiteboard or a shared coding environment, allowing you to collaborate directly with the interviewer. Here are some tips to help you navigate onsite whiteboard challenges:
LIVE CODING ASSESSMENT
At Futurepath, we understand the importance of accurately assessing the coding skills of tech talents. That's why we offer Peer-to-Peer technical assessments as part of our comprehensive evaluation process. These assessments provide candidates with the opportunity to collaborate with another developer in a virtual environment, allowing them to demonstrate their coding abilities in real-time. By leveraging this innovative approach, we ensure that our clients have a thorough understanding of the candidates' technical capabilities.
Here are some tips to help you prepare and excel in Peer-to-Peer technical interviews: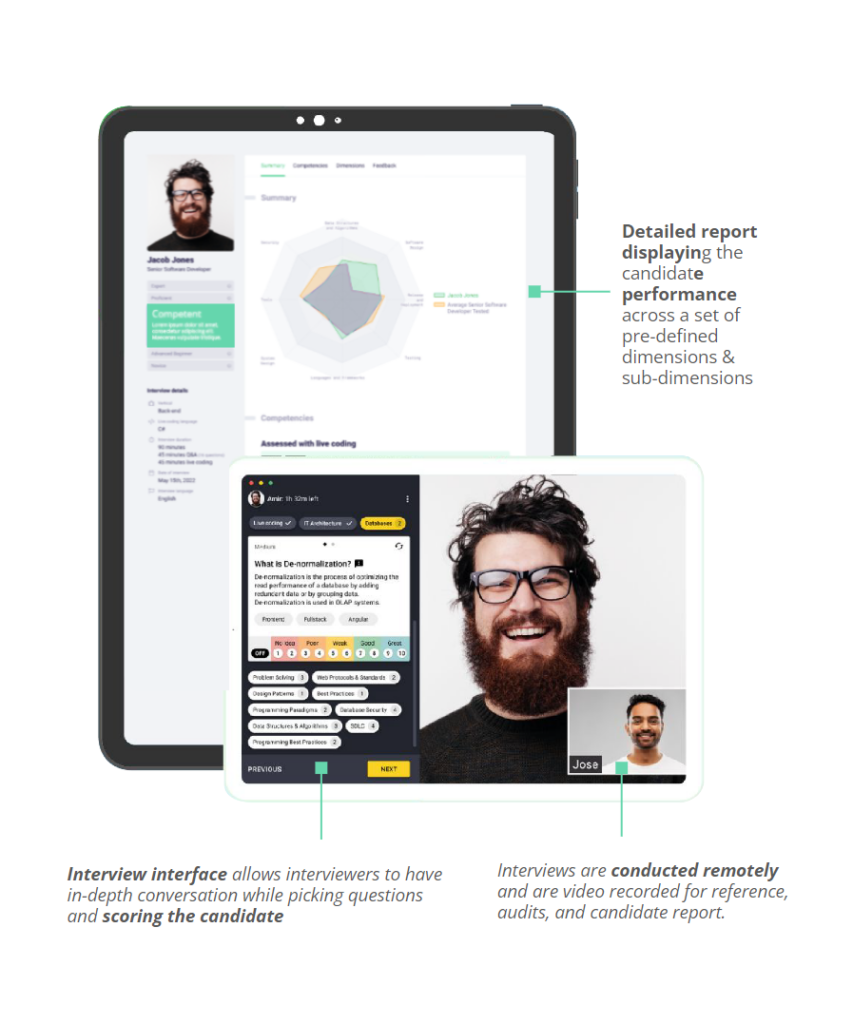 We are confident that these tips and strategies will greatly benefit you in navigating your technical interviews. However, we understand that each interview is unique and may require individualized guidance. By partnering with Futurepath and our dedicated team of recruiters, you gain access to personalized support and tailored advice, specifically designed to enhance your interview performance.
Let us assist you in navigating the interview process and help you secure the desired position with Volkswagen Group Brands.
APPLY NOW